CRM marketing
3 ways a marketing CRM helps you reach customers
Learn how a CRM system is used in marketing and how it can help build stronger customer relationships.
By Liz Coffman
Last updated March 16, 2022
As marketers, it's our job to create the messaging that resonates most with our target audience. And not just for one target demographic, but for every customer segment relevant to our brand. To develop effective marketing campaigns, we need to have the right data. We need to understand our target audiences inside and out—who they are, their interests, their favorite communication channels, and so on.
How do you collect and organize all of that data? That's where a customer relationship management (CRM) tool comes in. Typically used by sales and support teams, a marketing CRM houses all the detailed, historical customer data that we as marketers need to create targeted and personalized campaigns. Let's talk a little more about why and how CRMs are used in marketing. We'll also explain the differences between a CRM and marketing automation software. From there, we'll dive into three ways a CRM can improve your marketing efforts.
What is a CRM in marketing?
For a marketing campaign to be powerful, it needs to be crafted with a specific audience in mind. You can create these targeted campaigns with the help of CRMs. These CRM marketing tools are packed with customer data to inform who campaigns should be directed at and what content that group would like to see.
A CRM system like Zendesk Sell automatically records and stores historical customer data such as:
Customer purchase history
Conversation history between customers and sales reps
Individual customer information (job title, company name, social media handles, etc.)
You can use the data stored in a CRM to help you understand your target audience inside and out, which enables you to create personalized and targeted campaigns.
CRM vs. marketing automation software: What's the difference?
As a marketer, you've probably heard of automation software designed for your industry—like HubSpot or Marketo. You may be wondering, "Exactly how different is this marketing automation software from a CRM?"
While there is overlap between the tools, they each prioritize different features. CRMs are mainly used for lead, customer, and pipeline management. Marketing automation software, on the other hand, is primarily used to create, execute, and test customer-facing campaigns.
CRM software
CRMs are software programs that store and manage detailed lead and customer data such as contact information, and conversation and purchase history. CRMs help companies manage their interactions and relationships with customers by organizing this data in a centralized, easily accessible database. This centralization makes it easy for sales reps to find the information they need to keep every interaction with a customer meaningful and personalized.
The automation features of a CRM tool are particularly helpful for sales reps trying to save time. Many administrative tasks—such as email outreach and reporting—can be done with a few clicks, thanks to CRM automation.
Marketing automation software
Marketing automation software is primarily used to create and track the performance of campaigns. This enables marketers to more effectively test and iterate their messaging to have the highest impact.
For example, the software can be used to not only create a landing page but also track how many website visitors engage with the page. Or, you could use marketing automation software to measure the click-through rate of a specific ad or the performance of an email blast.
Together, CRMs and marketing automation software provide the data and the execution needed to improve your marketing efforts.
How a CRM solution will improve your marketing efforts
Marketing automation software is a powerful tool for developing and testing specific campaigns. But it's only one piece of the puzzle. CRM technology provides a more comprehensive view of customer data than is possible with just a siloed marketing automation tool. That's because CRMs can track historical data across sales, support, and marketing teams. Equipped with this breadth of data, you can curate truly relevant and customized campaigns that yield consistently high ROI.
Find and target the right leads

CRMs are a wealth of information when it comes to learning about your target audience. The tool is a detailed database of potential customers who have interacted with your brand. CRM software can tell you which leads became customers, and which ones were ultimately disqualified by the sales team.

You can click on individual contacts in a CRM's database to view insights like company size, industry, location, and job title. This data can help identify which customer demographics and segments to target in your campaigns. Conversely, disqualified lead information can help you determine which demographics might be less relevant to your brand.

And with Zendesk's Reach, a lead enrichment tool available with The Sales Suite CRM package, you can even use your CRM to find new leads to target with upcoming campaigns.

For example, let's say you're planning to send out an email blast that markets your product to business owners in the San Francisco area. With Reach, you can build out your email list by searching for leads who match the specific criteria you're looking for. The tool will provide you with email addresses and names, which can be used with custom merge tags to ensure your emails are personalized.

With a CRM, you can take the guesswork out of identifying your audience and start growing your list of leads for future campaigns.

2021 Gartner Magic Quadrant for the CRM Customer Engagement Center

The 2021 Gartner Magic Quadrant report is available for complimentary download for a limited time.

Create targeted and hyper-personalized campaigns

With the historical data from your CRM software, you're set to create targeted, personalized campaigns.

To start, you can look at sales data in the CRM system to answer the following questions in preparation for future campaigns:

How did converted leads enter the pipeline? CRMs can track the source of a lead, whether from inbound sales, a free trial, or a cold call. You can use this information to identify communication channels and messaging that were effective in the past—and could be used in future campaigns.

What products are purchased most frequently, and by which customers? The answers to these questions will help you identify which products resonate most with specific demographics. You can then use this information to A/B test a product's messaging with specific target audiences.

Why did customers make their purchases? CRMs automatically record and store conversations between leads and an organization's reps or agents. You can view this conversation history to identify what ultimately sealed the deal. For example, you might discover that a conversation about a particular feature or benefit was what sold the customer on your product. This data can help you pinpoint key pain points or benefits to highlight in your campaign. It also enables you to build stronger customer relationships.

The detailed historical data stored in a CRM solution provides the foundation for effective marketing efforts. Use this information to develop more hyper-personalized campaigns that convert.

Drive more upsells with access to detailed sales history

In addition to attracting new customers, the insights gained from CRM data can be used to drive upsells and increase engagement with current customers.

That's because a CRM system allows you to view a customer's purchasing history. When a new product or feature is released, you can assess which current customers will be most interested in the offering based on their profile.

This targeting for existing customers is particularly important for ongoing campaigns, like email drips. If you consistently send a customer product updates or promotional deals that aren't relevant to them, those customers will end up getting annoyed and unsubscribing from your emails. Keep your marketing personalized, and returning customers will be more likely to engage with your brand and make a repeat purchase.

Improve the ROI of marketing campaigns with a CRM

Across most industries, consumers have a long list of brands to choose from. To stand out from the competition, your brand has to be able to provide an experience that no other company can. Your customers should feel like you know them better than anyone else—that your products were made specifically for them as individuals.

A marketing CRM provides the detailed customer data we as marketers need to create this experience. Integrate CRM software into your marketing strategy, and you'll have more customer insights to drive more conversions.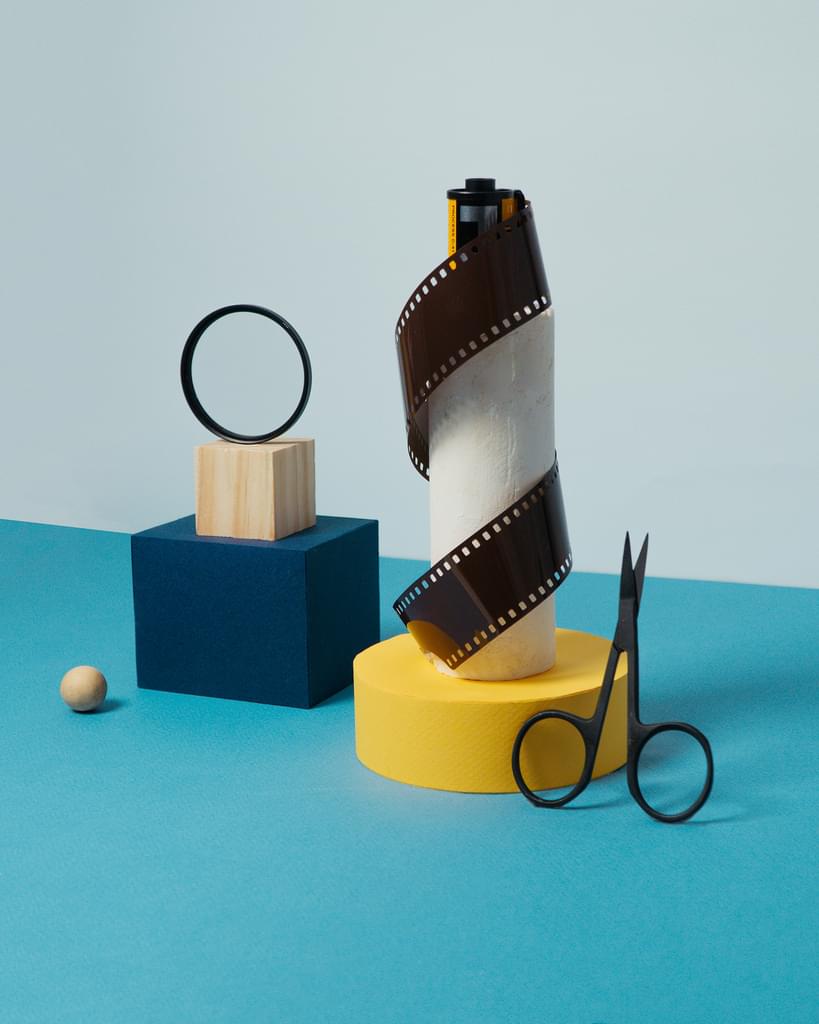 2021 Gartner Magic Quadrant for the CRM Customer Engagement Center
The 2021 Gartner Magic Quadrant report is available for complimentary download for a limited time.
Related stories
Turn the people who know your business best into brand advocates with head-turning reward programs and impressive customer service.
2021 Gartner Magic Quadrant for the CRM Customer Engagement Center
The 2021 Gartner Magic Quadrant report is available for complimentary download for a limited time.
Get the free report