Conversational commerce
What is conversational commerce?
Conversational commerce isn't just a trend—it's a new way of connecting with customers.
Last updated July 15, 2022
A few years ago, I wrote an op-ed about conversational commerce with the thesis that despite the buzz around it, it had a myriad of real-world applications thanks to developments in technology—especially in the business messaging sphere.
In the years that followed, messaging apps soared in popularity as a support channel, while platforms opened their APIs to allow businesses to take full advantage. And while being able to interact with a brand on a messaging app is table stakes at this point, the platforms that enable these interactions have leaned heavily into bridging the gap between ecommerce and conversations. Now, 80 percent of Gen Zers and Millennials are more inclined to message a business, according to Meta. The company also found that 86 percent of its user base buys products they discover on the platform.
Read on to learn why conversational commerce is becoming increasingly critical to business growth and success.
Table of contents
Definition of conversational commerce
In 2022, conversational commerce can refer to the numerous ways ecommerce and retailers use messaging and conversational technology, like AI and bots, to enhance and support the shopping experience.
This might look like embedding a messaging widget on a retailer's page so a shopper can ask questions. Or, it might look like the ecosystem of messaging-first marketplaces, where consumers sell directly to other consumers.
Maybe it takes the shape of a sales associate in a luxury boutique notifying loyal customers of new arrivals, or a grocery delivery person letting a customer know about a swap. It could even be the way retailers allow customers to make purchases directly inside messaging apps, with integrated payments and user authentication.
Conversational commerce seems to be everywhere—now, it's up to businesses to enable the conversational experiences customers have come to expect.
Just as the lines between brick-and-mortar retail and ecommerce experiences are blurred, so too are the ways messaging intersects with ecommerce, sales, and support. The customer journey is complex, and conversational technology creates new touchpoints for brands and customers all the time.
The rise of conversational commerce
When Chris Messina coined the term in 2015, he remarked on recent innovations that suggested the world of ecommerce was on the brink of change. Amidst the recent acquisition of WhatsApp by then-Facebook and the proliferation of voice assistants in the home, Messina wrote: "These and related innovations suggest that 'conversational commerce' is growing, and concierge-style services may become the primary way in which people transact on their mobile devices."
Examples of conversational commerce in early days include concierge shopping services on WhatsApp, and the widely marketed use-case of live chat on ecommerce product pages to answer customer questions and upsell.
Futurists looked to China, where luxury brands built "mini apps" inside of WeChat, creating fully integrated conversational ecommerce experiences inside messaging threads. One could make the argument that conversational commerce is a fundamental part of the ecommerce experience. In fact, the latest Zendesk Customer Experience Trends Report shows that 70 percent of consumers expect conversational experiences when interacting with brands. For retailers, conversational commerce exists at any of these touchpoints across the customer journey.
There are numerous benefits to deploying a conversation-centric approach to your ecommerce strategy—one is that with the right tools, the conversation history is rife with important data. Messaging is part of a CX and sales strategy that optimizes the experience for the customer.
The convenience of never having to repeat oneself—thanks to the ability to preserve the conversation history and context—and being known to the brand they're interacting with translates to a better customer experience.
"Each touchpoint—on any channel—can preserve elements like clarity of conversation, as well as the contextual nature of it, even as customers move from one chat or topic to another." Mike Gozzo, VP of product, conversations at Zendesk
How does conversational commerce work?
Conversational commerce refers to the numerous touchpoints along the customer journey where messaging, chat, and conversational experiences influence the purchase decision. Additional layers of functionality—like chatbots and automation, as well as integrations into ecommerce platforms—mean that a singular conversational commerce experience is difficult to pin down.
But what does conversational commerce actually look like? It looks like proactive chats started by a sales associate with an established client, or click-to-message ads on Instagram. Messaging has created countless new opportunities to influence the shopper's customer journey. Below, we map out conversational commerce in action.
Awareness
At this stage, the shopper becomes aware of a need, problem, product, or service. They may encounter ads on social media—think Instagram Stories or Pinterest—or discover a product on a search engine results page.
Some platforms enable conversational commerce right in the awareness stage. Click-to-message ads, popularized by Meta, take the shopper straight into a conversation with an associate, who might be able to convince them to purchase their product. A messaging widget with heat mapping tells an agent where the shopper went on their website and makes it easy for them to get in touch. With the right technology, an agent might be able to reach out to a shopper proactively.
Consideration
In the consideration stage, the shopper is looking for a solution. As they go deeper down the funnel, they might encounter more specific product pages and community pages, and do research into their available options.
When a conversation has already started, the agent can answer questions about the product at any time. With a modern messaging platform, this conversation can start and stop at any point. If the shopper leaves to do research elsewhere, the conversation can resume right where it left off, without the customer being forced to repeat themselves or start from scratch.
Decision
By the time the shopper arrives at the decision stage, they have an understanding of the products or services available to them from a variety of sources.
At this point, 77 percent of customers are more likely to make a purchase if they can get answers over messaging. If your brand has already made an impression on the customer through a conversation, the chances of them converting are higher.
Retention
If the customer comes back, they want to be remembered. Messaging software preserves key data points and the conversation history for the authenticated customer and makes it easily available to agents, allowing them to seamlessly hop back into the conversation.
When your conversational CRM solution is integrated with your ecommerce platform (and other tools like heat mapping), it helps brands visualize customer data.
On the macro level, this influences the product roadmap. Think of brands like SHEIN, which collect swaths of data on customer preferences to churn out new products.
On a micro level, the individual customer is remembered, creating seamless conversational experiences across different touchpoints and stages in the customer journey.
Advocacy
Your customers are your best advocates, and great conversational experiences can help boost loyalty, retention, and credibility. After more than one bad experience, around 76 percent of consumers say they would rather do business with a competitor.
Customers today do not exist in a vacuum. Honest reviews of products, companies, and customer service are plastered across the Internet. Third-party websites and social media groups outside of your brand allow customers to trade brutally honest feedback.
According to CFI Group, 36 percent of consumers will share their customer service experience with others, whether good or bad. Over a third share these experiences on Facebook, followed closely by Instagram.
A good offense is the best defense—like having a conversational support strategy where your customers can resolve their issues, make better decisions, or feel heard.
The 4 types of conversational commerce
Most sources argue that there are four types of conversational commerce.
Live chat
Messaging
Chatbots
Voice assistants
While these are all unique channels that foster conversational commerce experiences for shoppers, on the back end, they are all the same. In reality, conversational commerce has a wider and more exciting scope.
Where do conversational commerce experiences happen?
In messaging conversations on social, web, and mobile:
When a messaging widget is embedded in an app or on a product page, a customer can message the business to ask questions or seek out help. Embedding messaging where your customers already are is a great way to reduce friction and encourage conversion. Like live chat, conversations can happen in real-time or be ongoing.
On social messaging apps like WhatsApp and Instagram, customers can strike up conversations with companies that have verified business profiles. Platforms like Instagram enable conversational commerce experiences right in the app, and new features are added regularly to make it easier to shop, share, and chat.
These interactions can be automated with conversational commerce chatbots to deflect FAQs, route the conversation to the right salesperson, and even carry out a purchase.
With the help of voice assistants:
Many people now connect their voice assistants to their accounts on shopping platforms like Amazon. Shoppers can ask Alexa to refill their shopping cart with toilet paper, with data from previous purchases informing their preferences. With a unified customer profile across all channels, conversational data from voice assistants, phone calls, and messaging are routed to the same place to provide the clearest customer insights.
In livestreaming and "social shopping" platforms:
We'd be remiss not to mention social shopping and livestreaming, where vendors large and small share their wares and interact with customers on camera. This is fertile ground for businesses, which must learn to manage the disconnected nature of livestream commenters and link together products, purchases, and shoppers.
According to some experts, "Instagram is becoming the new mall." With Instagram's livestreaming features and shopping tabs, product discovery and instant responses are easier than ever for companies.
In click-to-message advertisements on social media and banner ads:
Whether you've seen ads on Instagram Stories encouraging you to message a business or a banner that opens a conversation in Messenger, click-to-message ads are one of the clearest instances of conversational commerce that demonstrates its veracity beyond the buzz.
Highly specific ad-targeting means customers who see these ads have a higher chance of engaging and converting. Further, the conversations can be automated to easily carry out conversations at scale.
From search engine result business profiles:
Whether a business is found on a search results page or on a map, Google Business Messages enables customers to chat directly with the companies they're searching for. For customers who would much rather chat with a business than call, this is an increasingly popular way to get in touch. With simple automation, frequently asked questions can be answered in one touch, and organizations (large and small) can scale their support operations without adding to headcount.
In places we're only beginning to understand, like the metaverse:
The metaverse is uncharted territory for customer relationships, but that has not stopped brands from trying to stake their claim in different digital arenas. Conversational commerce experiences in the metaverse have a precedent—think of the way MMO games, like Second Life or Habbo, paved the way for brands to monetize certain digital experiences in the early 2000s. In today's metaverse, the wall between digital experiences and real life is more porous, as people are more digitally connected across platforms and devices than ever before. Brands should tread carefully but not get left behind.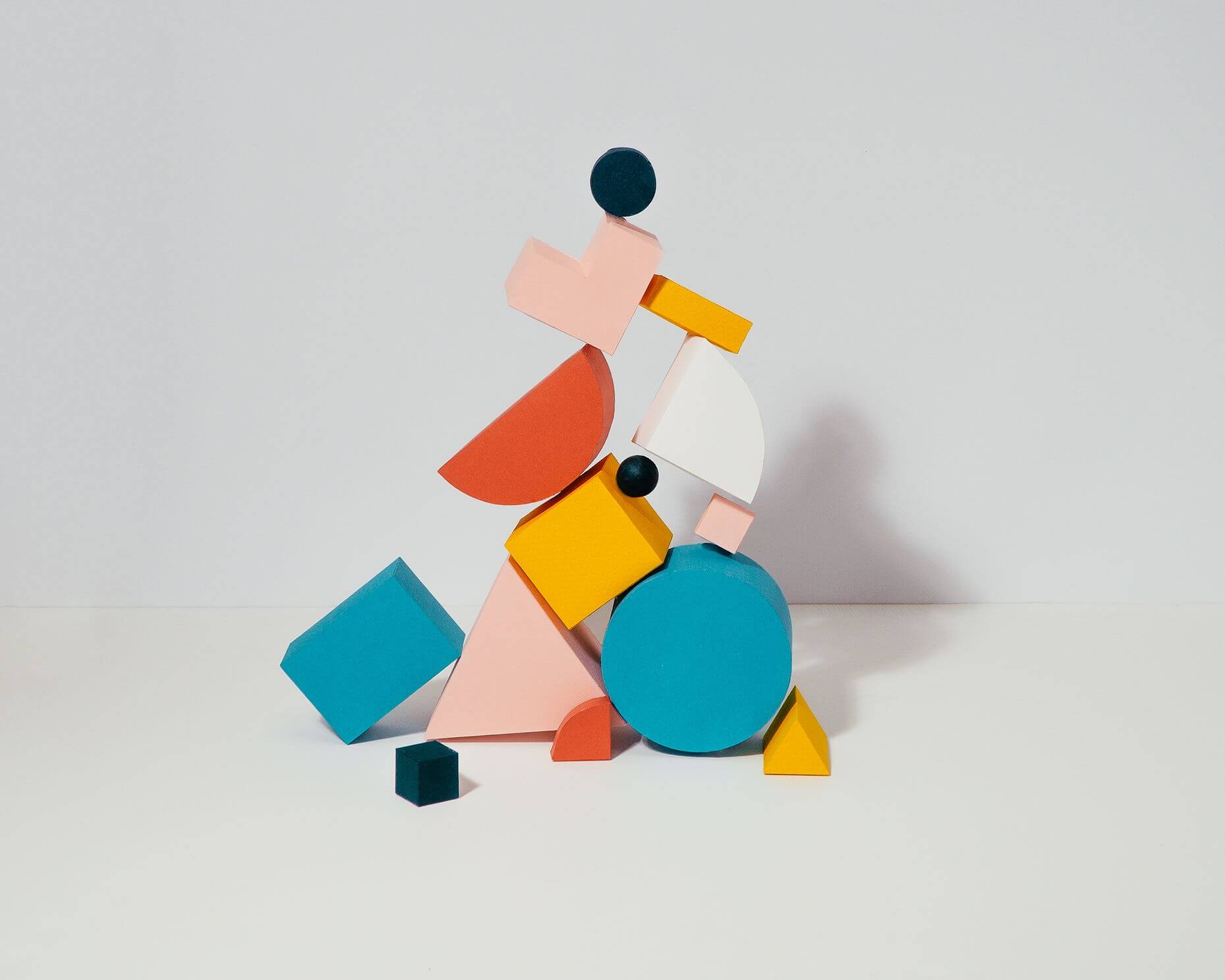 Conversational customer relationships that last
From sales to support, Zendesk helps companies deliver conversational customer relationships at any scale.
5 benefits of conversational commerce
Conversational commerce makes sense as part of your ecommerce strategy for a number of reasons—not least because it's convenient, personalized, and scalable. Here are a few other ways retailers can benefit from conversational commerce.
1. Customer retention
Conversational commerce helps improve customer loyalty and retention because consumers love messaging.
According to our CX Trends Report, customers want interactions to feel authentic and personal: They want past interactions to inform future conversations.
Messaging is the best channel for these experiences, weaving each interaction into a larger dialogue between the customer and the company. The result is better CX, seamless conversations across channels and touchpoints, and a better bottom line for the retailer.
2. Upselling and cross-selling
By engaging your customer at the right time, enabling conversational commerce actually helps drive sales. A wisely placed web widget, a proactive notification, and a great AI chatbot can boost engagement by suggesting products and showing promotions.
For example, the bot on this page (in the bottom right) can suggest a great report on bettering your conversational support strategy—if we were a traditional retailer, we might clue you in on a discount code for first-time shoppers. If we were a smarter retailer, we could recommend a discount code based on previous exchanges.
3. Conversational customer data
Customer conversations are a goldmine for data. While traditional methods (like CSAT surveys) can be deployed inside a messaging app conversation, the words and exchanges you have with your customers are also vitally important.
Traditionally, tickets and conversations happen in one-off instances, before being stored indefinitely in a silo. Closed tickets can tell you a lot about your support strategy, but their contents can inform your entire operation.
In turn, holding on to this data makes it easy to authenticate repeat customers. These customers don't want to be treated like strangers—they want a conversational approach where their value is recognized.
4. Qualifying leads
Before your customer chats with a person, they're likely interacting with some sort of automation. In the past, this was probably a bit of a hurdle for small businesses to deploy, requiring special engineering, pricey bots, and a higher headcount.
Today, out-of-the-box automation solutions are readily available in conversational commerce platforms. One of the key features of this sort of automation is that leads can be routed to the right person. Integrated forms in the chat can collect information to qualify the lead or authenticate the customer, ensuring they speak with exactly who they need to.
5. Reducing abandoned carts
Abandoned carts are endemic to online retailers. But there's a reason for hope: Early data shows that clever interventions—think conversational chatbots, proactive notifications, and low first-response time—increase the likelihood of the customer completing their purchase.
Making messaging easily available to your customers is paramount. Not only does it reduce the friction when they need to start a conversation with you, but it also creates an opportunity for you to reach out and help them in the checkout process.
Many social messaging apps and AI conversational commerce chatbots can complete purchases right in the conversation, without requiring the customer to leave the app or visit a different page.
Ecommerce is only going to become more conversational
Conversational commerce statistics and trends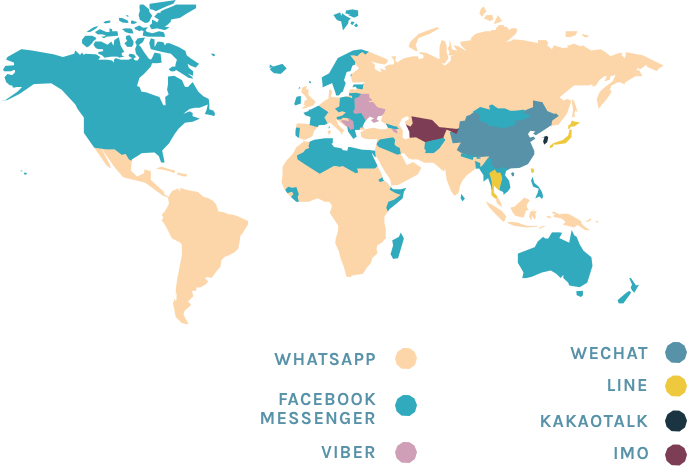 74 percent of consumers expect agents to have access to all relevant customer information. (Zendesk CX Trends Report)
62 percent of customers want to carry out conversations seamlessly across channels. (Zendesk CX Trends Report)
51 percent of shoppers are open to product recommendations from agents. (Zendesk CX Trends Report)
86 percent of online shoppers who use Meta's "family of apps" weekly end up purchasing products discovered on the platform. (Meta)
59 percent of people who message a business expect to use messaging to make more purchases in the future. (Meta)
68 percent of surveyed customers believe messaging will create better customer experiences. (Meta)
In Southeast Asia, 94 percent of "chat-first" shoppers are expected to maintain or increase their spending, thanks in part to embedded features in Messenger like Checkout. (Meta)
By 2025, global spending over conversational commerce channels is expected to top $290 billion. (Juniper Research)
Conversational commerce chatbots will account for 50 percent of spending by 2025. (Juniper Research)
China, Japan and South Korea are expected to account for 90 percent of chatbot spending by 2025; developing conversational commerce channels are recommended to "emulate the chatbot ecosystems in these countries." (Juniper Research)
77 percent of consumers are more likely to make a purchase if they can get answers over messaging. (LivePerson)
79 percent of shoppers are more likely to make a purchase from a brand with whom they feel a personal connection. (LivePerson)
58 percent of customers are comfortable with brands proactively reaching out via messaging channels with relevant and timely offers. (LivePerson)
4 examples of conversational commerce
Instacart
Conversations are built into the core of Instacart, where a complex orchestration of agents, shoppers, and customers takes place almost entirely in messages. The customer can chat with the Instacart shopper to swap out products as part of their shopping experience. Further, by leveraging customer data and a conversational CRM, Instacart has "almost every piece of relevant data coming in on the ticket based on the user." With that, agents do not need to jump between channels and workspaces to get to the root of the issue.
Although Instacart is not a retailer, it enables third-party conversational commerce experiences between brick-and-mortar retailers and customers–a testament to the blurring lines of ecommerce and the real world.
Tile + Ada
Tile creates Bluetooth finders that attach to easy-to-lose items, like keys, wallets, and pet collars. In partnership with Ada, a conversational intelligence platform, Tile provides seamless conversational support with the help of sophisticated AI chatbots.
According to senior customer support manager Justin Michaud, Tile was able to not only save costs on seasonal headcount, but also able to see revenue growth from customers who were being served at faster rates—all thanks to the conversational commerce-enabling chatbot.
The faster response time increases the likelihood of customers completing a purchase–and making another in the future.
Soho House
Personalization is the norm in luxury. For private members-club Soho House and its subsidiary brand Mollie's Motel, messaging is a way to provide luxurious, personalized experiences at scale.
The company relies on conversational CRM to bring together new touchpoints on its customers' journey. Messaging only streamlines the communication while surfacing opportunities to upsell and cross-sell. According to insiders, messaging typically drives a 30-percent increase in spending and overall higher customer satisfaction.
Four Seasons
If you've stayed at a Four Seasons property in the past few years, you may be familiar with the conversational concierge in the company's app (and your other messaging apps).
Room service is only the beginning of the story. Four Seasons guests can carry out purchases, request upgrades, and ask for bespoke recommendations–all inside of a continuous conversation. A leader in the guest messaging and digital concierge space, Four Seasons Chat is an award-winning, fully integrated conversational commerce experience that is now a widespread standard in luxury hospitality.
How three brands turned browsers into buyers with conversational experiences

4 steps for getting started with conversational commerce
Enable messaging over social and on web and mobile
To get started with conversational commerce, it's important to enable messaging in your business solution.
Have a verified profile on Instagram, Facebook, WhatsApp, and beyond so customers know who they're talking to and can leverage the built-in business messaging features.
Integrate social messaging channels into your help desk.
Embed messaging in your app and on your website, with an out-of-the-box widget that is easily customizable.
Say yes to automation
Chatbots are a great way to scale and bolster your conversational commerce strategy.
Out-of-the-box automation can help route customers to the right person, who can upsell or cross-sell depending on available data.
For complex use-cases, businesses can work with third-party bot builders to create sophisticated AI conversational commerce bots that are integrated into all their business systems.
As demonstrated above, chatbots often influence positive outcomes in conversational commerce, leading to an increase in completed purchases and higher agent efficacy.
Take advantage of integrations
There are numerous ecommerce platforms on the market that can be integrated into your messaging platform or conversational CRM. Data from your ecommerce platform—like product availability, order statuses, refunds, and cancellations—is best kept in a unified workspace, where it can be easily accessed alongside customer data.
Your conversational commerce chatbots, ecommerce platform, help desk, and other tools work better for your team when everything is together. For example, Zendesk's pre-built integrations with ecommerce platforms (like Shopify, Ada, and Certainly) enable better customer self-service with the help of chatbots, which leads to higher CSAT and drives sales.
Shapermint built a conversational commerce bot with Ada, Shopify, and Zendesk—fully integrating automation, ecommerce, and support. The direct-to-consumer shapewear company ultimately increased the percentage of sales by its agents by 50 percent during the holiday season.
Be agile and iterate
Data is so important when it comes to optimizing your conversational commerce strategy. By capturing data from your customer conversations, you will have a better understanding of how to improve your support operation and your product and sales strategy.
Support metrics like first-response time and CSAT can help you create better conversational experiences to increase sales. According to our CX Trends Report, companies that provide personalized customer support have better CX overall. This, in turn, boosts sales and customer retention.
Conversational commerce is everywhere now, but there's no single formula that works for every business. Being flexible and experimenting with different tactics—informed by customer feedback and analytics—can help you build out the best strategy for your company.
Check out our free guide on messaging best practices to learn how to make the most of conversational commerce

Choosing the right conversational commerce platform
Personalization is the norm in our digital world, with hyper-niche algorithmically driven feeds entertaining us and influencing how we shop.
Whether your customer is messaging you for the first time to ask about knitting needles or they're coming back to buy enough yarn to scale up their small sweater business, knowing who they are and providing personalized conversational care may be the difference between making a sale or losing the customer.
Conversational CRM
Customer relationship management is a big tent. Ecommerce and sales are only part of the story. Your customers expect a complete relationship with you, and thanks to messaging, your brand integrates into their everyday lives the same way their friends and family do.
Conversational commerce is where conversational CRM and ecommerce collide. To build out your customer relationships on a flexible conversational commerce platform—fully integrated into all your business systems—consider using Zendesk.
"With conversational CRM, all that transactional, one-off ticket data can be turned into a rich analysis of trends identified by your customers based on what they ask, search for, or click on in a WhatsApp chat." Mike Gozzo
Seamless unification of all customer conversations into a single CRM—alongside your automation, ecommerce platform, and customer support and sales channels—is where the best brands are headed. Conversational commerce cannot exist without frictionless, personalized experiences enabled by conversational CRM.
Learn why a conversational CRM strategy is key to implementing conversational commerce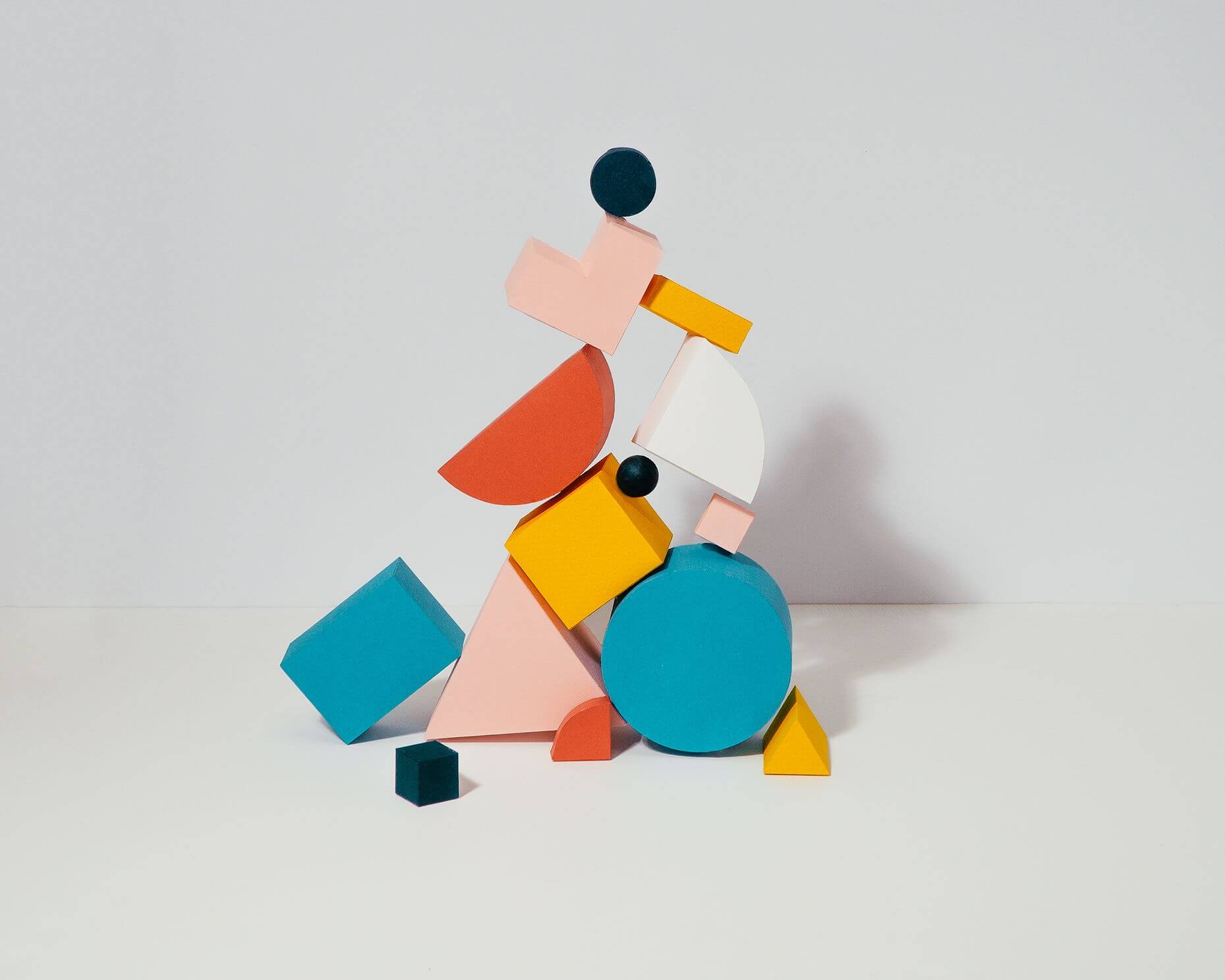 Conversational customer relationships that last
From sales to support, Zendesk helps companies deliver conversational customer relationships at any scale.
Conversational customer relationships that last
From sales to support, Zendesk helps companies deliver conversational customer relationships at any scale.
View demo