Use your IoT data to create a better customer experience
Use your IoT data to create a better customer experience
Last updated December 19, 2019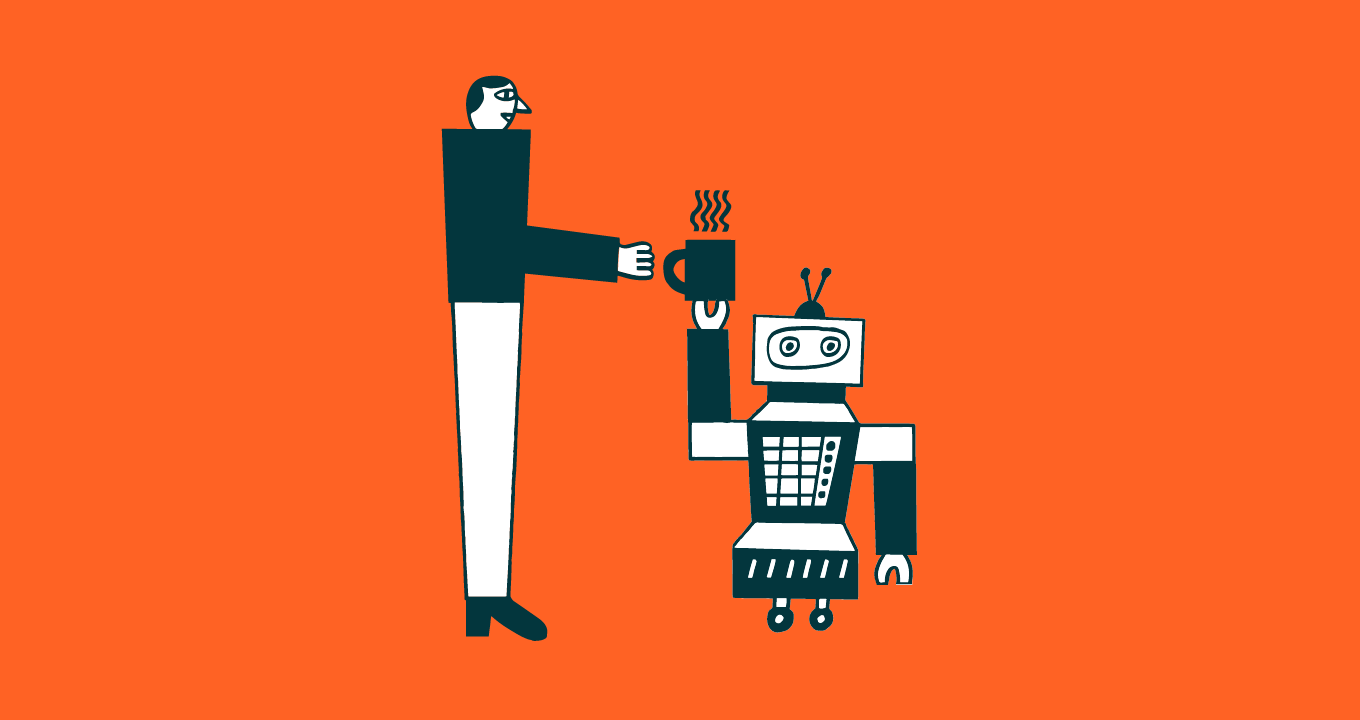 Customers are engaging with more connected devices than ever before—they're getting around on smart electric scooters, slyly reading text messages on Apple Watches during meetings, and telling Amazon Alexa which Cardi B song to play next—all of which is part of a phenomenon known as the Internet of Things (IoT). And, this is only the tip of the hyper-connected iceberg. The International Data Corporation (IDC) estimates that there will be 41.6 billion connected devices in 2025. For context, the world population is expected to reach 8.1 billion that same year, which would mean an average of roughly five smart devices for every person on Earth.
IDC expects a massive amount of data to come with these 41.6 billion connected devices: 79.4 zettabytes (ZB), to be exact. Companies using IoT devices already have real-time insights into the health of their products, and they stand to get even more of it in coming years about how customers are engaging with them and where they might be getting stuck. Here are three ways brands can take it a step further: by interpreting the data coming from their devices to deliver a better customer experience.
Embrace devices as customers, too

To start getting more value from IoT data, brands will need to expand their definition of who or what a customer is. In this context, connected devices are customers, too. That's because these devices contain sensors that generate real-time data on the status of that device, enabling it to proactively trigger tickets so support teams can address problems before they become customer-facing problems. The pings are only expected to increase; Gartner estimates that, "by 2023, 40% of customer service cases will come from the detection of signals and sentiments in the connected customer service ecosystem."1
This means that connected devices acting on their own behalf will become the norm in support for IoT devices, with companies leveraging data from connected devices to enable proactive support.
While proactive customer service is increasingly more important across the board, it's especially nuanced in the realm of IoT, because users tend to need help in real-time. As a result, any downtime or hiccups can impact the customer's experience even more. For instance, imagine you're driving a smart car to work and the battery fails. Having to call support and wait for help can be a costly and irritating problem during a commute. But if the car can ping support when it needs to be serviced, support can proactively pull it from the fleet of available vehicles, before a customer reserves it.
Connect your connected data
The customer service bar is higher than ever before, and the standard is no different for IoT. Customers want fast and easy resolutions, and 69 percent expect team collaboration so they don't have to repeat information. For companies with smart products, this means connecting their IoT data with data from other touchpoints in the customer journey—often, in real-time. To do this, agents need a new layer of connective tissue that ensures a single, unified view of the customer exists across all channels, devices, and requests.
It's always essential for companies to connect and understand all of their customer data, wherever it lives, to create better, more seamless experiences. With more data coming from the connected device itself, such as how a customer has interacted with it and where they were getting stuck, a happy byproduct can be more insights for agents to help address customer issues. For instance, if a customer reaches out about a battery failure with their smart thermostat, the device can speak for itself, in a way, flagging to the agent that a restart attempt was already made. In this situation, support can avoid asking them to repeat actions they've already taken, saving time all around. Furthermore, with that new layer of connective tissue, support won't have to ask the customer to repeat other relevant details, such as their name or other products they're using.
Having a single view of the customer's relationship with the brand also empowers agents to create more positive outcomes that help improve loyalty. For example, an agent might see that this customer with the failed battery is a VIP member or longtime customer and offer them a discount for their patience.
Foster a feedback loop
The data generated by smart devices enables a feedback loop, and the onus is on brands to innovate product offerings based on what the devices are telling them. For example, brands can gain new insights into the health of their products by spotting patterns in when or where devices are falling short. Support teams can also share those findings with product managers to drive customer-centric product improvements.
Brands improve their device feedback loop when they combine the data coming from their devices with a full view of the customer. Again, that new layer of connective tissue is imperative because it provides context that can help customers get more value, in a way that is personalized to their specific needs. For instance, that smart-thermostat brand may discover that customers who live in colder parts of the country experience more frequent battery failure after two years. The support team can proactively provide these customers with tips and tricks for preserving and optimizing battery life in extreme conditions or, knowing they have an older model, recommend the most updated one.
IoT will continue to transform how companies interact with customers. Paying attention to data coming from the devices themselves can help companies foster deeper relationships with customers and create better experiences.

1Gartner, 2019 Strategic Roadmap for Customer Service and Support Technologies, Multiple Authors, 7 May 2019