Set deadlines on your tickets
Set a date and time on a ticket for when something needs to happen.
Since launching this app in 2016, we've processed over a million deadlines, with some customers creating many thousands of deadlines every week.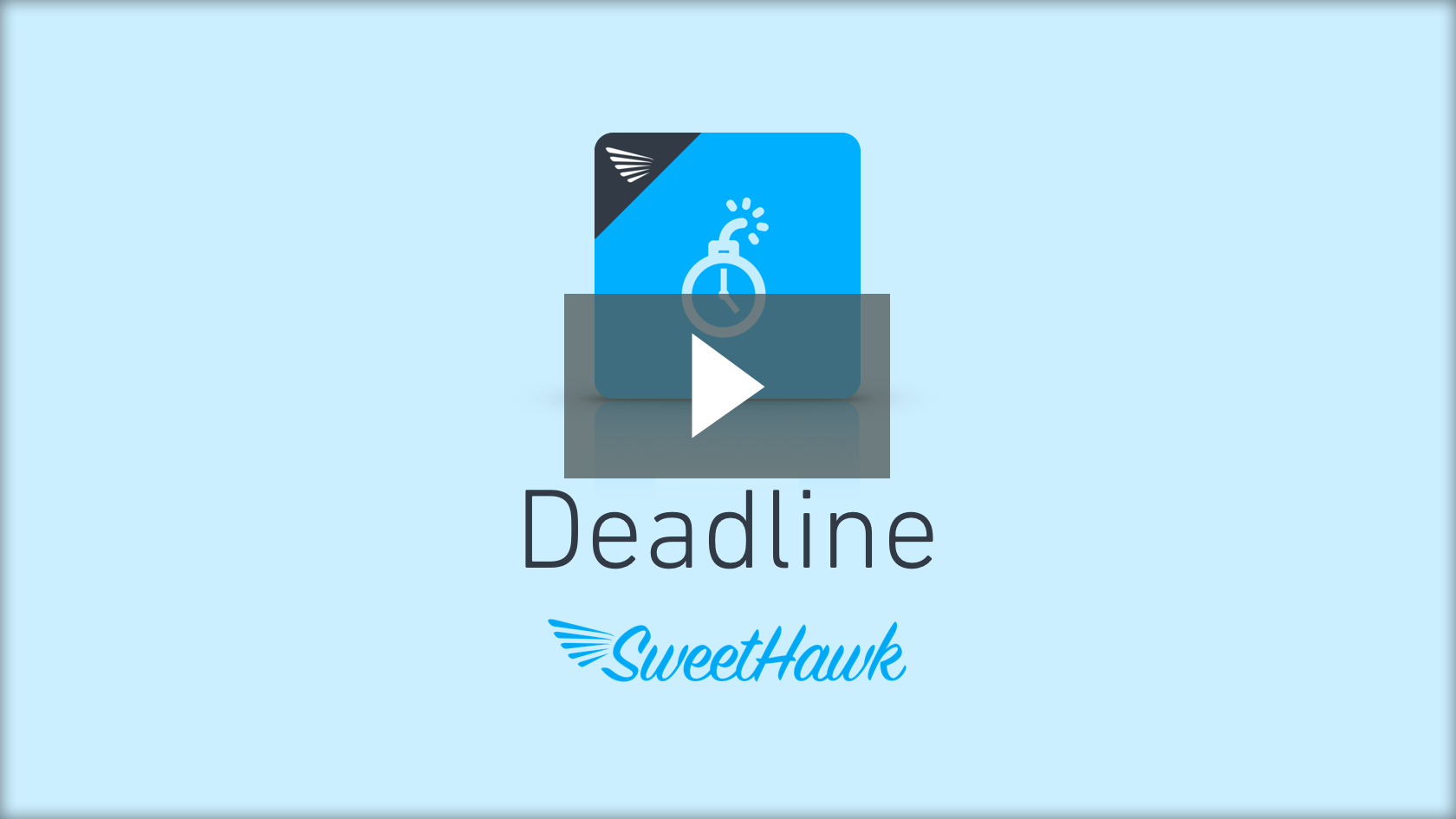 Features
Set an exact time on a ticket.
Define custom ticket actions or notifications to take place at the time.
Popup notification for assignee when the deadline hits.
Workflows allow actions & notifications relative to when a deadline is set.
Automatic timezone handling so agents always see deadlines relative to their perspective.
Build Zendesk views, macros or reports over in Explore for all your deadline data.

About SweetHawk
SweetHawk has been building apps for Zendesk since 2015. Their first app, Calendar, was installed by dozens of businesses within weeks of release which inspired them to create more apps like Tasks, Reminders and Notify, creating a Super Suite of apps all complimenting each other to address larger use cases such as ITSM change management, project management and HR process automation. Today, well over 100,000 agents use SweetHawk apps for Zendesk every day.