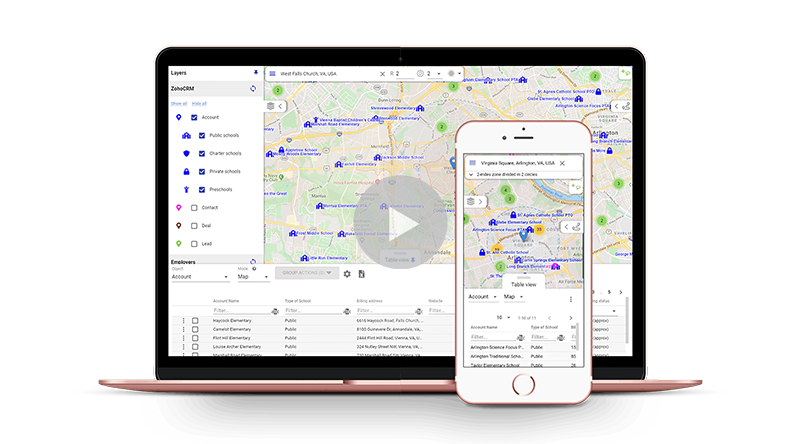 VISUALIZATION & ANALYSIS
ROUTING & LOCATION TRACKING (demo video)
TERRITORIES
EMBED LIVE INTERACTIVE MAPS
PROSPECTING
NO-CODE/LOW-CODE AUTOMATION
Please note that while the Zendesk Sell connector to Mapsly is free, you will need a paid subscription to use Mapsly. Try Mapsly for free for two weeks (no credit card required). Mapsly subscription starts at $25/user/month (pricing page with a price calculator).
We offer 24/7 chat support, so don't hesitate to ask us anything anytime. And book a live demo to discuss your use scenario and learn how to make the most out of Mapsly with Zendesk Sell.
Implementation services and staff training are included in your Mapsly subscription.
IMPORTANT! To sync Visits and faster sync removed records Mapsly leverages Zendesk Sell's Firehose API that can be enabled for Mapsly customers by request — please contact your Sell's account executive after starting your Mapsly trial. If you do not know your account executive, please contact support@zendesk.com. While waiting for the upgrade, you can still use Mapsly without the calendar-based routing and with delayed sync of removed records. Don't hesitate to contact Mapsly support with any questions about enabling Firehose API.