CloudTalk for Sales
Why choose Zendesk + CloudTalk?
160+ international numbers: Be where your customers are. Local phone numbers allow customers from abroad to call you at standard local rates or free of charge.

70+ advanced call center productivity features: Auto dialers, workflow automation, and real-time data synchronization are just a few of the many features that will take your call center to the next level.

Pricing: CloudTalk offers state-of-the-art call center functionality at an SMB-friendly price. Plans start at $25 per month per user with no minimum commitment. You can start a free demo without your credit card details and you also get a $5 calling credit!
This extension is available to all customers on a Zendesk Suite plan or Customers with Sales + Talk Partner Edition. Learn more at https://www.zendesk.com/pricing.
Seamless Integration With Modern Call Center Solution
With two-way data synchronization, all your data is centralized: you can easily access client history without leaving the window you're working in. The setup couldn't be easier: in just a few clicks your Zendesk Sell+CloudTalk integration is ready to go — no IT experts needed.
Reach more prospects & convert leads more efficiently
CloudTalk's Power dialer allows your team to increase the number of calls you make while saving time. Easily create campaigns with call scripts and surveys, and let your agents focus on the prospects instead of filling out contact details.
As soon as your customer calls, a real-time CloudTalk card will pop up on your Zendesk Sell screen. You can then easily browse through information about your client either before or during the call. After the call, all relevant information about the interaction is automatically logged into the caller's customer profile in both platforms - Zendesk Sell and CloudTalk. This includes all important data like the caller's name, contact details (phone number, email, address…), history of interactions, including information on calls and recordings. Furthermore, each call is automatically logged as a deal or contact in Zendesk Sell (including voicemails, abandoned and missed calls).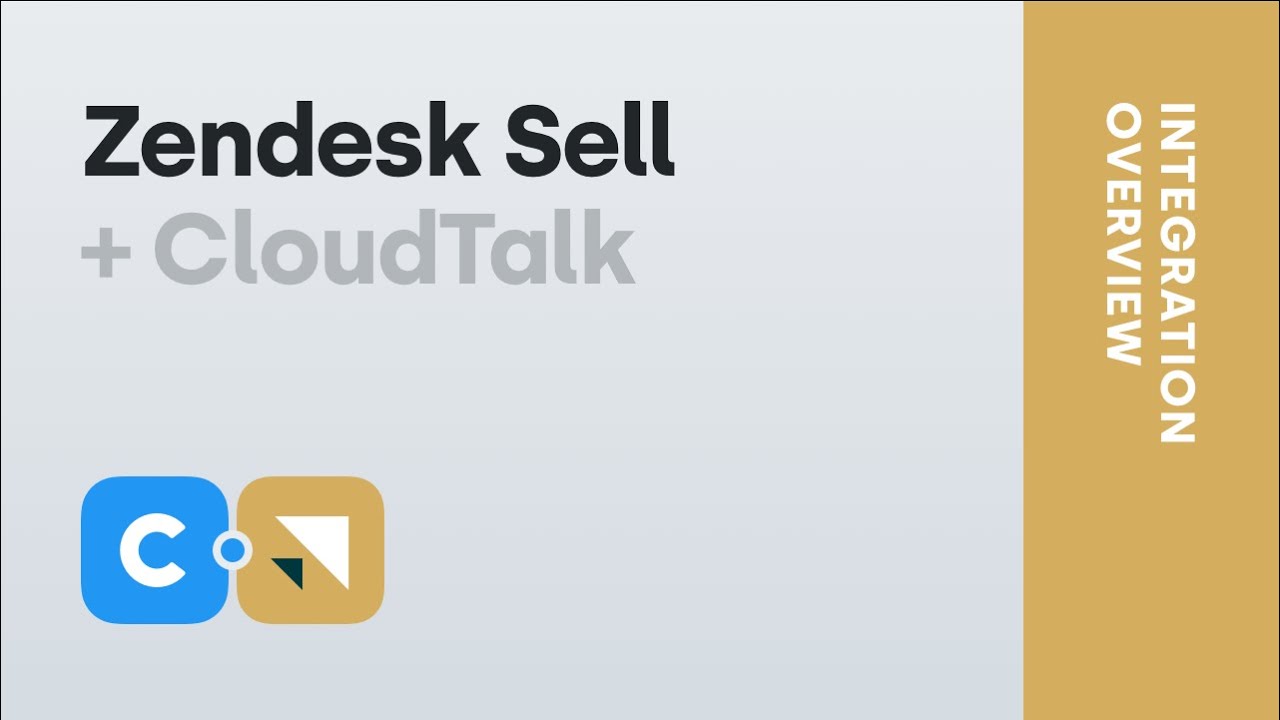 Centralize your communication and increase productivity
Unlock the full potential of your sales team with advanced features like "Click to call" and "Smart dialer". Make instant calls: with only a single click, your sales reps can dial any phone number from your Zendesk Sell platform or from any website. Getting a client on the line has never been easier!
You can also easily access the CloudTalk interface just by one click from CTI. CloudTalk offers you smart analytics features like Call Center Statistics and a Real-Time Dashboard, where you can learn more about your team's performance.
Automate repetitive tasks with optimized workflows
With the CloudTalk + Zendesk Sell integration, it's easy to add customizable tags to the caller's profile either during or after the call. These tags can help you categorize customers by their level of interest in your product, location in your sales funnel or and more.
If you want to level up your business processes, try workflow automation. CloudTalk + Zendesk Sell integration users often set up automatic follow-up SMS messages whenever they end a call with a certain tag.. You can set up automatic text messages for things like order confirmations and payment reminders, too.