How Zendesk customers benefit from self-service
How Zendesk customers benefit from self-service
Last updated September 21, 2021
We're also offering a recorded webinar on how Evernote uses self-service to all of our readers. You can watch it on-demand at this link.
With 73% of consumers saying they want the ability to solve issues on their own, companies can do well to provide a customer experience tailored to self-service. And yet a surprising number of businesses admit that implementing self-service isn't a top priority, or it's one that they just can't get around to. It's a big undertaking to set up an entire help center portal and write out all of the articles, but it's an effort that pays off in the long run.
Our customers that utilize Zendesk Guide for their self-service needs have noted that they benefit from reduced operational costs, improved agent productivity, and increased customer satisfaction. For a deeper dive into the benefits of customers helping themselves, we decided to highlight five of our customers and their use cases related to self-service:
The help center that Evernote created plays a key role in reducing ticket volume and serving their freemium customer base for their note-taking software. The support team took it a step further by utilizing the Zendesk API to design their own dynamic search feature within Guide. It helps customers narrow in on the exact article that will help them solve an issue.


"We made our help center more dynamic. If there's a technical support issue, then the form asks a relevant follow-up question, and then another. It usually dives about three questions deep and then returns a series of related articles or links to the forums. If this guided approach doesn't answer the customer's question, we promote the search feature or the customers can submit a ticket."

– Gerald Hastie, Director of Global Customer Experience
The data from Swiftkey's Support exposed an impressive statistic: for every 70 views on their help center, only a single ticket is created. That ratio of 70:1 proved to them that their customers were finding answers for themselves about the the company's smart predictive keyboard.



"The Mobile SDK has allowed us to provide quick answers through our help center. Also, we have more context about the users that request 1:1 support. It saves us a lot of time."
– Josh Greenwald, Community Support Lead
TrackR discovered that they had more bandwidth to expand their channel offerings thanks to the self-service features of Guide. Ticket deflection gave them more time to invest in their chat and phone support for complex questions about their wireless tracking products. As an early participant in Zendesk's beta program for Answer Bot, they were one of the first to benefit from Guide's AI-powered self-service.


"[Guide] has definitely helped us keep our ticket volume down, but more importantly helps our customers find answers to their questions almost immediately. Instead of emailing back and forth, we funnel customers toward an article that can solve their issues. In the last 30 days, we've deflected almost 1,600 tickets using Answer Bot. That's a deflection rate of about 10.4 percent."
– Daniel Reeves, Senior Manager of Customer Success
Tony Bianco's customer service team directs their customers to self-service by utilizing Guide's applications. The Knowledge Capture app allows them to link their help articles directly to tickets, and the Pathfinder app lets them see which articles customers have already viewed. It's been especially handy during busy holidays for the premier footwear brand.


"When customers call or email about that we redirect them there to show that we are communicating with them as best as we can. It's helped us to improve our customer satisfaction, because we help them self-serve instead of leaving them sitting there, wondering about their order."

– Cassie Chen, Customer Experience and Loyalty Manager
Another participant in the Answer Bot beta program, Dollar Shave Club discovered just how effective self-service can be with artificial intelligence. The customer service team for the razor delivery service found that they had a lot more free time on their hands with the uptick in ticket deflection – they were able to expand the availability of their chat support by 21 hours a week, and did so without adding any additional staff.


"Our survey results indicate that our members like self-service. We haven't seen any decline in our overall satisfaction rating since implementing Answer Bot. Our rating has stayed at around 94-96 percent since we started using Answer Bot, which is great news for us."

– Trent Hoerman, Programs Manager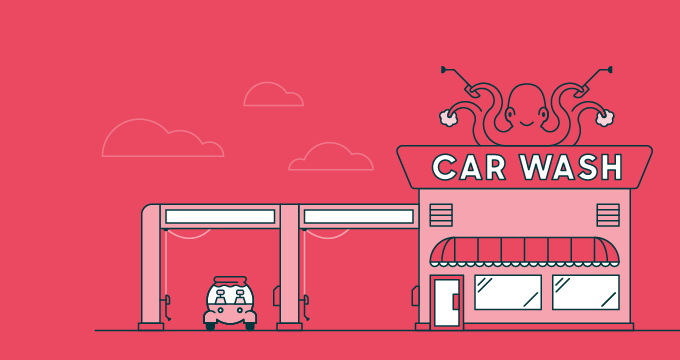 Getting started with Zendesk Guide
Guide is a smart knowledge base for better self-service and empowered agents.
Getting started with Zendesk Guide
Guide is a smart knowledge base for better self-service and empowered agents.
Learn more