Putting customers on the pathway to financial health
Putting customers on the pathway to financial health
Last updated March 25, 2022
Anyone who's ever bought a car, rented an apartment or made a personal budget knows that finances aren't always straightforward, especially if you've had bad luck with credit. Many companies turn away people with subprime credit, leaving them with few options when in need of a credit card or loan. But it's these customers that LendUp caters to, aiming to ease the financial burden—and the process to secure credit. The company does more than offer credit and lend funds, however—it also helps customers rebuild their credit score and earn back some peace of mind. Today, LendUp has scores of credit cards in the market and has originated more than $1 billion in loans.
"We have customers who have dealt with four credit cards or four banks in the past, and maybe they've had bad experiences with credit," said Operations Lead Will Massey. "We want to educate them and provide resources to get back on the right path."
Great support starts with understanding the customer
In the early days, LendUp used its own internal system to contact customers. But in 2016, the team felt the system's limitations and began looking for software that offered more options, security, and the ability to provide more self-service resources.
"We wanted a secure method of communicating with our customers," explained Massey. "We also wanted to get more insight into our customers and what they're searching for or really want to know about the product."
That Zendesk offers an omnichannel platform, where products are fully integrated, was a selling point. LendUp started out with Support and Guide, and then decided to add Chat, keeping all customer contacts in one central repository. Moreover, the introduction of live chat support made sense as LendUp launched its credit cards. "Chat is an easier way for customers to give feedback, versus calling or sending an email," said Aaron Rubens, a senior product manager for the credit card business. "That's certainly been the case—we've heard from customers who say, 'This is working really well' or 'Hey, this is broken.' We wouldn't have that feedback through another channel."
LendUp's customer-facing team, Customer Insights (CI) team then took things one step further by using Chat to send proactive messages to customers, realizing, after all, that the best way to learn what customers want or need is to ask them. LendUp credit cards have very high customer satisfaction rates—generally in the 4.6-4.8 range on Credit Karma—and the CI team attributes these high scores in part to its great customer service.
"Chat gives us a way to connect with customers in real-time, and particularly those who are more difficult to contact," Rubens added. "Sometimes customers haven't logged in or been active in a while. When they do log in, we want to be able to message them proactively, and invite them to ask a question."
LendUp has a team of 65 CI agents in the U.S. that operates 24/7, with most live support occurring between 9 a.m. to 8 p.m. Eastern time. Agents are split into two teams: one to support customers who need assistance with loans and another to assist customers who have LendUp credit cards.
Education at the heart of every support interaction
Every choice LendUp makes about customer support, especially with its credit card business, is centered around fairness and transparency—giving the customer the most helpful financial information, Massey said, and offering that information in the most helpful ways possible. This is treatment that the company's target demographic isn't exactly used to.
"The majority of our customer base doesn't have access to a lot of credit options," Massey explained. "They tend to end up with companies that are predatory. Because of that—and for good reason—customers can be wary or skeptical and suspect that there's some, 'Got you' or fine print involved."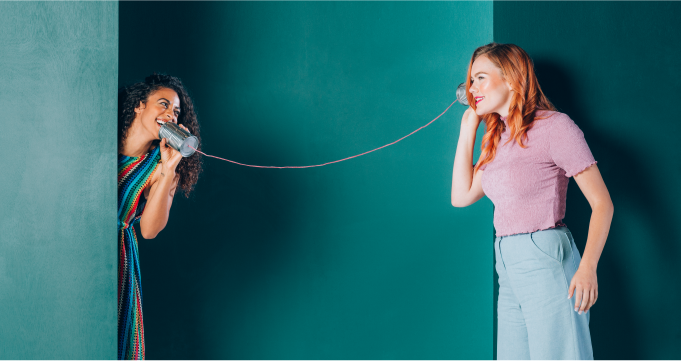 Answer the call
An omnichannel solution from Zendesk allows you to respond to customers from any channel they choose.
The first thing agents are trained to do is to listen to the customer completely, not to talk over a customer or to respond until the agents really understand the situation. "We do a lot of role playing to help identify or decipher the different ways a customer may describe a financial product so that agents can get to the true question the customer is trying to ask," Massey said.
LendUp's credit card business line operates on a different model than most credit card companies, the majority of which try to get customers to only make the minimum payment. This keeps customers paying forever, as interest builds. Instead, LendUp encourages customers to pay a bit more each month, and educates them about how to save on interest fees and get to a better place financially.
LendUp also made an important decision when launching its credit card business to focus on building robust self-service resources. It replaced its static FAQ page with a help center powered by Zendesk Guide, available to customers after sign-in. Giving customers the most up-to-date information outweighed the costs of investment, Massey said. "We'd rather leave that to folks who can focus on that full time, so we can really focus on what's core to our business."
With Zendesk Guide, ticket deflection, measured by how many tickets are created after a help center view, is also at 85 percent, which is a massive reduction for the support team.
Creating a culture of cooperation, inside and out
"One of our values is: 'No bozos and no egos.' That has to hold true—and not only with co-workers, but also with customers," Massey said.
All employees work to create a culture where everyone contributes to the common goal: putting customers on the pathway to better financial health. The company examines the methods competitors use so that they know what customers are dealing with, and what to stay away from. They also have regular all-hands meetings during which they share successes from its Social Impact team, noting how much money the company has saved customers or how much customers' credit scores have risen.
Every LendUp employee who doesn't work on the CI team is also required to shadow someone in CI every quarter so they know exactly what the customer is experiencing. This also helps the company as a whole to understand and value all the work the CI team does toward the company's end goal.
Rubens said the communication loop between the CI and product teams is also very tight, to keep the cycle of feedback and product improvement humming.
"Nothing we put out on day one is necessarily going to be perfect," Rubens said. "We just want to be really open to the feedback that we're getting from the CI team because they're on the ground dealing with the issues."
Once the company realized what Zendesk could help them accomplish—especially its steady 85 percent first contact resolution rate—it rolled out Zendesk Support to its HR, Facilities, and information tech support teams as well. Office Facilities Team Manager Zoe Filippenko said that it's important for her team to help the company atmosphere and culture by facilitating customer-facing teams' productivity.
"Hopefully, by engaging with our employees and making sure that their needs are addressed, we're able to then let them go and do their best work with our products and for our customers," Filippenko said.
Whatever challenges lay ahead, the key to the company's success is to always work as a team and stick to the mission of serving the customer. "We all want to make sure that we're on the same page about customer challenges and the root cause, and then we can attack the root cause," said Massey. "Anytime an issue affects a customer, we work together to provide updates and progress reports to our customers."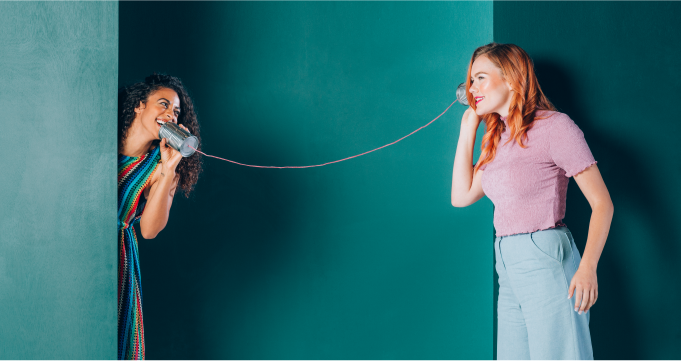 Answer the call
An omnichannel solution from Zendesk allows you to respond to customers from any channel they choose.
Answer the call
An omnichannel solution from Zendesk allows you to respond to customers from any channel they choose.
Download the guide